Home
Up
J.W. Schulte Nordholt
Toon Tellegen
Gerrit Achterberg
Paul Gerhardt
Petrarca
T.S. Eliot
Wallace Stevens
Herbert's Temple
Ida Gerhardt
Nijhoff - het licht
Victor Hugo
Charles Péguy
Franz Kafka
Revius
sprokkels
Wallace Stevens, uit Harmonium (1923)

VI
Rationalists, wearing square hats,
Think, in square rooms,
Looking at the floor,
Looking at the ceiling.
They confine themselves
To right-angled triangles.
If they tried rhomboids,
Cones, waving lines, ellipses—
As for example, the ellipse of the half-moon—
Rationalists would wear sombreros.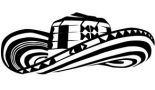 Theory

I am what is around me.

Women understand this.
One is not duchess
A hundred yards from a carriage.

These, then are portraits:
A black vestibule;
A high bed sheltered by curtains.

These are merely instances.