Le Lion
Ô lion, malheureuse image
Des rois chus lamentablement,
Tu ne nais maintenant qu'en cage
À Hambourg, chez les Allemands.

De leeuw
O leeuw, ongelukkig beeld
van koningen, jammerlijk gevallen,
nu word je enkel nog in kooien geboren
in Hamburg, bij de Duitsers.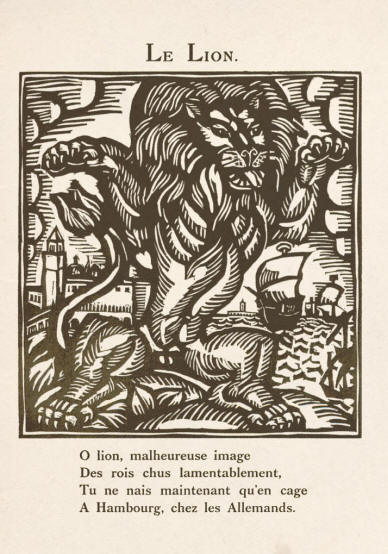 Lion
Oh lion, miserable image
Of kings lamentably fallen,
Now you're born only in cages
In Hamburg, among the Germans.