Voici la fine sauterelle,
La nourriture de saint Jean.
Puissent mes vers être comme elle,
Le régal des meilleures gens.
De Sprinkhaan
Kijk, de exquise sprinkhaan,
waarmee Sint-Jan zich voedde.
Konden mijn gedichten zijn gelijk zij,
een lust voor betere kringen.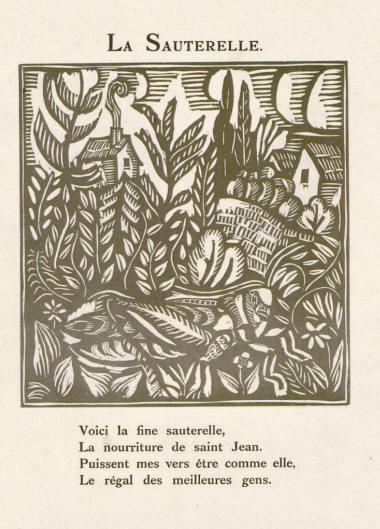 le régal = lievelingsgerecht
muziek: Poulenc
Look, an exquisite grasshopper
the nourishment of St. John.
May my verses be likewise,
the upperclasses' favorite dish.